Were you hoping for a new tablet for the Holidays and didn't get one? I have an awesome one to tell you about! The Google Nexuus 7. For the great price point of only $249 you can get a lot of bang for your buck. I will show you some of the specs and then tell you what I think of it!
Need More information? Check out our in-depth
Google Nexus 7 2nd Generation Tablet Review
7" WUXGA (1920* 1200), 400 nits, LED backlight IPS panel with Scratch resistant Corning Fit Glass
CPU: Qualcomm Snapdragon S4 Pro, 1.5GHz GPU: Adreno 320, 400MHz
2GB RAM; 16GB Internal Storage
Wireless: Dual-band Wi-Fi (2.4G/5G) 802.11 a/b/g/n
Cingo surround sound, NFC (Android Beam), Bluetooth 4.0 Techology
Up to 10 hours active use
microUSB with Slimport HDMI out, 3.5mm audio, Dual speakers, Microphone, Power and Volume buttons
Dimension: 7.87" H. x 4.49" W. x 0.34" D.
Product Weight: 0.64 lb .
1-year manufacturer's limited warranty (details with product)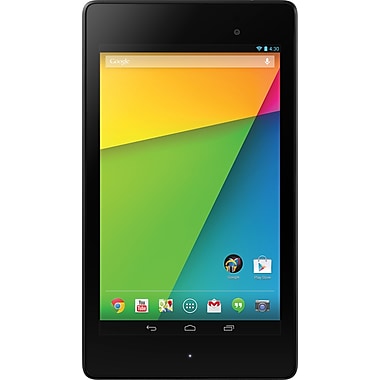 The Google Nexuus 7 has 2 GB of Ram and 32 GB of storage so it runs fast and will store lots of pics and documents. Whatever your doing. When you first turn it on you will notice the colors, they are amazing, so vibrant and crisp. Watching Netflix on this compares to nothing. Its better than my phone and my TV. It has a backlit LED IPS panel, which offers high visibility in any lighting condition. The brightness adjusts automatically, enabling the battery to last up to 10 hours during active use. That is a favorite feature of mine. There is nothing worse than being half way through a movie and having the battery die because the battery wasn't totally full when you started.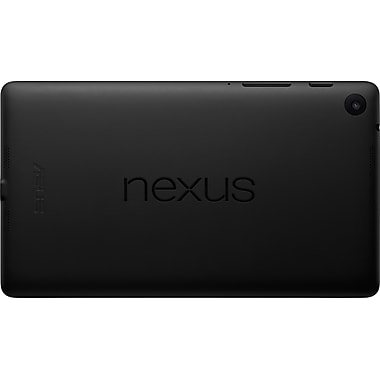 It has great speakers on it so listening to music is amazing, who needs a stereo now a days. It has 1920 x 1200 resolution which makes watching movies and Netflix pretty awesome. The operating system that the Google Nexuus 7 runs on is Android and its very easy to use. It doesn't take much to pick up and I am not super technical. I can do the basics, hook up new cable or Netflix and set up a new TV, usually ;) but that's about my level of expertise. I was hopping on this tablet within 10 minutes. It was easy to see where everything was and what it all does.
Feel free to go into Staples and chat with the sales people. They have so much more knowledge than I do, that's a given. They can let you try it out and answer any questions that you have.
Check out the link to this tablet here
and I would love to hear from any of you that have this, maybe that got it for Christmas. Tips or tricks?
Full disclosure:
Staples.ca
provided met with these items for review. The thoughts and opinions expressed are strictly my own. Feel free to shop their entire line of
Tablets
online.